About Michale Barber MD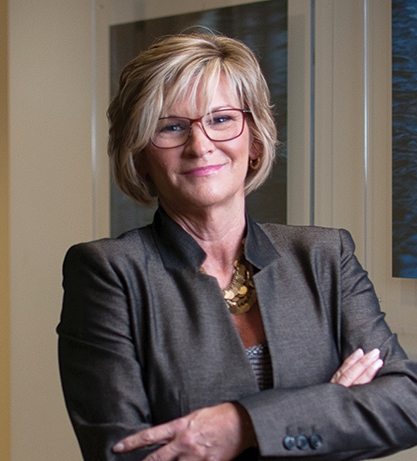 Dr. Michale "Mickey" Barber offers an integrative approach to age management medicine while providing the patient with an assessment of hormonal balance and overall health and disease risk. Her philosophy for successful aging includes maintaining energy, health, and sexual vigor through shared responsibility of the patient-doctor team. Dr. Barber not only teaches her patients about hormonal balance but practices such balance herself. She has competed in Masters level figure competitions at the age of 48 placing second and ten years later competing to a standing ovation. Given a strong family history of heart disease and cancer, she takes her health very seriously and is a living example of the benefits of the program.
Dr. Barber has been CEO/CMO of Cenegenics Carolinas for ten years and recently founded Better Life, an Age Management and Wellness Center. She graduated from The College of Charleston, completed medical school at The Medical University of South Carolina, did her residency at Tulane University, and finished her fellowship at Harvard. She also was an assistant professor at Tulane University. During her training and career in academic medicine, she received several awards for clinical performance and teaching skills. Throughout her academic and private practice, she passionately pursued her interest in health, nutrition, exercise, and mind-body medicine. Further studies and certification in Age Management Medicine allow her to combine her unique interests and training to empower her patients to live vigorous, healthy lives at any age. In November 2012, Dr. Barber was awarded the top honor in her field and presented with the Alan P. Mintz Award for Clinical Excellence in Age Management Medicine.
She has been featured on television across the country and in publications including The Charleston Mercury, Shape Magazine, The Senior Sun, The Charleston City Paper, The Charleston Regional Business Journal, The Charlotte Business Journal, and Vogue. She is a Maria Shriver "Architect for Change." She also writes a featured column for Man about Town, a local Charleston publication. Dr. Barber is a sought after lecturer on age management and hormone replacement.
Dr. Mickey and her husband reside in Isle of Palms and share a blended family of five wonderful children and two adorable granddaughters. She is a sports enthusiast, golfer, and Saints fan and enjoys working out at the beach.
H. Merrill Matschke, M.D.
Age Management and Sexual Health Specialist Board-Certified Urologist
H. Merrill Matschke, M.D. is a board-certified urologist who graduated from Dartmouth College and completed medical school and residency at Northwestern University in Chicago. Dr. Matschke then pursued a fellowship in male reproductive medicine and surgery at Baylor in Houston. Dr. Matschke received awards for outstanding teaching, academic excellence and compassion during his residency training.
Following his training, Dr. Matschke entered private practice in the northern Chicago suburbs, where he concentrated his practice on male infertility, no needle-no scalpel vasectomy, microsurgical vasectomy reversal, hormone disorders, and sexual health. Dr Matschke developed a true passion for preventative medicine and clinical wellness, leading him to complete certification in Age Management Medicine via Cenegenics in 2007.
After 15 years of clinical practice within the traditional health care system, Dr. Matschke has chosen to passionately pursue his interest in illness prevention and health optimization. He brings a unique perspective having witnessed the impact our modern diet and lifestyle has had on sexual and reproductive health. He is a frequent speaker on the topics of low testosterone in men and treatments for erectile dysfunction. Dr. Matschke looks forward to positively impacting the lives of his patients.